FIRST ANNUAL WAVERLY VOLLEYBALL DEVELOPMENTAL CAMP SET FOR AUG. 9-12
(2021-07-12)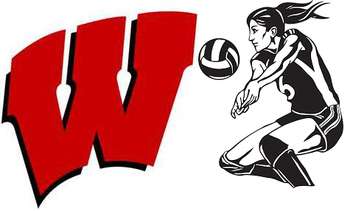 The Sports Reports
WAVERLY — The first annual Waverly volleyball developmental camp will be Aug. 9-12 here in the Waverly High School gym. The camp is open to all ages.
Waverly varsity coach Charity Meyers, and junior varsity coach Morgan Lynch will facilitate the camp, with current players, former players, and collegiate players will assist at the camp.
The camp also includes several guest coaches:
• Dan Miranda: Elmira College men's and women's head volleyball coach;
• Ryan McDonough, Elmira College men's and women's head assistant volleyball coach;
• Jared Kucko, Corning Community College women's head volleyball coach;
• Patti Perone, former Horseheads coach, who retired with a record of 485-91 in 31 seasons. She won a state championship in 2001, and also racked up 25 conference championships, 24 Section IV titles, and 16 trips to the Final Four at the New York State Championships.
Participants in kindergarten through fifth grade will be in action from 3 to 4:30 p.m., with sixth- through eighth-grade on the floor from 4:30 to 6 p.m., and ninth- through 12th-graders in action from 6 to 7:30 p.m.
The cost of the camp is $50 per participants. Cash payments will be accepted, or checks can be made payable to the Waverly Basketball Club. Checks can be mailed to 143 Howard St., Waverly, NY, 14892.
For more information and for the registration form, click the link at the top of the story for the full camp flyer.