ABOUT
Northern Tier Sports Report is dedicated to providing the most extensive, accurate and well-written coverage of high school and youth sports in Bradford County. It is our goal to promote the student-athletes at all seven Bradford County school districts in an effort to provide the scholar-athletes exposure that may lead to future opportunities in athletics at the next level.
ABOUT THE MANAGING EDITOR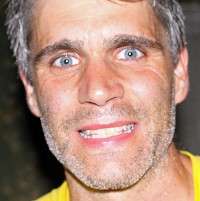 Chris Manning is a Troy High School graduate. While in high school, he earned varsity letters in cross country, track & field, and baseball, and also performed in the musical South Pacific and was a member of the Scholarship Challenge team.

He spent his college years at DeSales University, where he majored in English. He ran one year of cross country, and four years of track & field.

After college, he spent six months working at Choice Radio (WATS / WAVR) in Sayre, before moving on to The Daily Review in Towanda in 2008. He settled into the sports department of August of 2008, and worked there until March of 2020.

ABOUT THE FOUNDER

Tim Birney was born and raised in the Valley, graduating from Waverly High School in 1984. He earned an Associate's Degree in Journalism from SUNY Morrisville in 1986 and a Bachelor's Degree in Journalism/Public Relations from Utica College of Syracuse University in 1988. He began his newspaper career at The Daily Review in Towanda in 1989, before moving on to The Evening Times in 1995. He spent more than 10 years at the Times, the last four as Managing Editor.
Valley Sports Report launched on Aug. 10, 2009. Tioga County Sports Report launched on Aug. 13, 2018.