THE WEEK AHEAD: CANTON FACES OLD FORGE IN THE ELITE 8
(2021-11-21)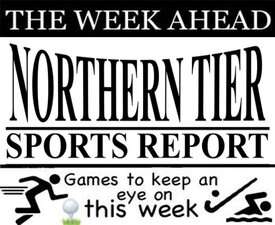 Northern Tier Sports Report
Canton football is the last fall sports team left, and they will face Old Forge in the PIAA, Class A quarterfinals at Danville High School on Saturday with a 1 p.m. start.
FOOTBALL
Saturday, November 27
Canton (12-0) vs Old Forge (13-0) at Danville, 1 p.m.: The Pennsylvania Football News top two ranked teams left in the state will hit the gridiron. Both teams come in undefeated, with Canton defeating Steelton-Highspire 32-27, while Old Forge won 26-7 over Williams Valley.