NTL BOYS' CROSS-COUNTRY: WYALUSING'S LAUDERMILCH HEADLINES BC ALL-STAR TEAM
(2021-11-02)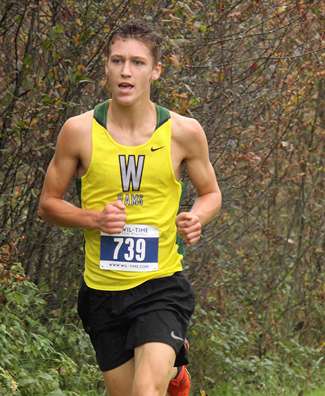 Northern Tier Sports Report
Wyalusing's Zion Laudermilch was the District IV, Class A runner-up, and earned his second straight state medal this past season. All that success has him headlining the Bradford County Boys' Cross-country All-Stars as the Runner of the Year.
NEB's Creed Dewing had a strong season, and finished stronger, earning a state medal as a freshman, making him the Newcomer of the Year.
Both Athens and Wyalusing had good individual seasons. The Wildcats beat everybody in the NTL besides CV in Division-I, while the Rams went on to win another Division-II title. The Rams also took second at districts to qualify for states, with Athens being top five in Class AA for District IV. Both coaching staffs are the Co-Coaching Staffs of the Year.
The first team consists of Laudermilch, Creed, Athens' Matt Gorsline, Ethan Denlinger, and Kyle Anthony, and Wyalusing's Eleazar Laudermilch, and Jeremy Clouser.
On the second team are Towanda's Eric McGee, Nate Spencer, and Luke Tavani, Troy's Lance Heasley and Seth Seymour, Athens' Carter Lewis, and NEB's Ryan Jones.