COLLEGE: PSU EDGES LEHIGH AS WYALUSING'S EDSELL, TROY'S SEYMOUR GET ON THE MAT
(2021-12-05)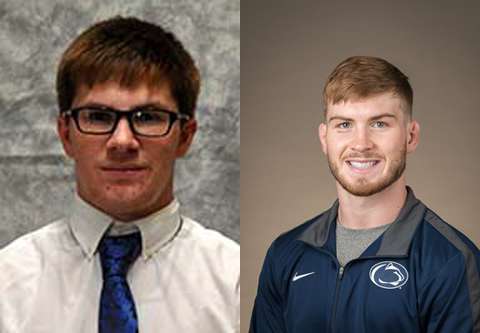 Northern Tier Sports Report
STATE COLLEGE — Two NTL wrestlers saw the mat in one of the biggest Division-I colleges matches of the season on Sunday.
Creighton Edsell's Penn State held off Sheldon Seymour and Lehigh, 23-16, in non-conference action.
Edsell won 2-1 over Lehigh's Brian Meyer at 165 pounds, using 1:23 in riding time to get the edge. Meyer was ranked 27th in the U.S. coming in, with Edsell ranked 32.
Seymour wrestled up at 133, where he lost to number one ranked Roman Bravo-Young 19-7.
Athens graduate A.J. Burkhart lost a 5-3 match to Penn State's Donovan Ball at 184 pounds.
PSU's Nick Lee record his 100th career win during the match.
Edsell is coming off a crucial 6-4 win in overtime against Penn's Lucas Revano during a 20-16 win over Penn. PSU was without three All-Americans in the match.