NTL WRESTLING: WRESTLING WITH ATHENS, TROY'S LACEY HINMAN WINS TITLE AT MID-WINTER MAYHEM
(2022-01-08)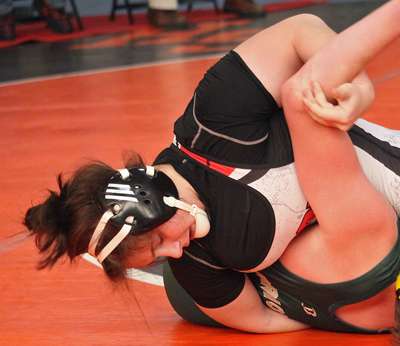 Northern Tier Sports Report
INDIANA — Wrestling through Athens' team, Troy's Lacey Hinman won a the 148/155-pound title, going 4-0, at the Mid-Winter Mayhem Tournament.
Hinman won three bouts by fall, then took the title with a 3-1 decision over North Allegheny's Leyna Rumpler.
She began the day with a fall over Bald Eagle's Grace Crestani in 1:17, then pinned North Allegheny's Maya Scott in 28 seconds in the quarterfinals. In the semifinals Hinman scored a fall over Crawford County's Lilly Kinder in 4:02.
Athens took third as a team with 41 points, while Hannah Rathbun (124) bringing home a third place finish.