NTL BOYS' BASKETBALL: NIEMCZYK'S BIG NIGHT LEADS CANTON PAST CV
(2022-01-08)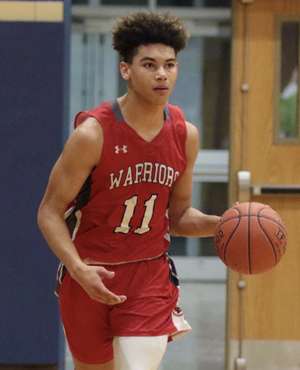 Northern Tier Sports Report
WESTFIELD — Isaiah Niemczyk exploded for 35 points as Canton pulled away from CV 67-51 in NTL Division-II boys' basketball action Saturday.
Niemczyk hit five 3-pointers in the contest, scoring 12 points in both the second and third quarters to give the Warriors a 54-36 lead through three quarters.
Caiden Williams added 11 points, with Cooper Kitchen scoring nine. Conner Foust netted five, Austin Allen had three, while Ashton Rockwell, and Gavin Morse had two points each to round things out.
Gage Tilton led CV with 16 points.
Canton held the Indians to just six first quarter points as they led 12-6 behind five from Niemczyk. In the second the senior forward had five field goals - including two 3-balls - as Canton out scored CV 19-16 to take a 31-22 lead at the half.
Things opened up more for the Warriors in the third quarter. Niemczyk once again had five field goals - including two 3-pointers - but got some help from Williams, who had six points, and Kitchen, who netted five, as they netted a game high 23 points.
CV hit four 3-pointers in the frame to try and keep pace, but still found themselves down 18 points going into the fourth.
In the final frame Canton had just two buckets - both by Niemczyk - but went 9-for-10 from the charity stripe to get the win.
The Warriors return home to host Montgomery on Monday as part of a 3-game week.