NTL WRESTLING: NEB FALLS TO WELLSBORO IN REGULAR SEASON FINALE
(2022-01-25)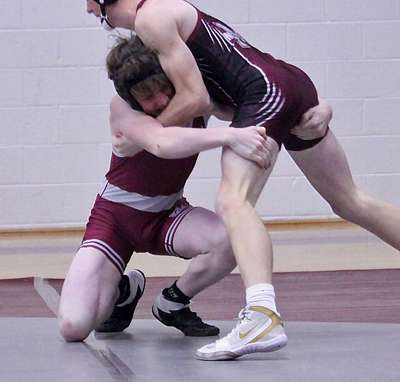 Northern Tier Sports Report
ROME — Northeast Bradford finished up their regular season with a 60-12 loss to Wellsboro on Tuesday.
Tyler Russell (132) scored a fall for the Panthers, while Brock Fenton (120) earned a forfeit. Wellsboro took 10 weights on the day, four by falls, six by forfeit.
NEB will now prepare for the North Section Tournament in mid-February.
WELLSBORO 60, NEB 12
138: Will Gastrock (W) fall Nathan Billings, :48
145: Jacob Dean (W) fft
152: Aden Tom (W) fft
160: Coleman Brown (W) fft
172: Ryder Brown (W) fall Dominic Clark, 1:38
189: Isaac Keane (W) fft
215: Joseph Brown (W) fft
285: Justice Harlan (W) fall Kamden Ricci, :57
106: Alec Magli (W) fall Kolton Keir, 1:17
113: Double Forfeit
120: Brock Fenton (N) fft
126: Ezra Lawton (W) fft
132: Tyler Russell (N) fall Aiden Carson, 1:26